In the wake of Earth Day, spring is the perfect time to reflect on our lifestyle habits and how they affect the environment. From thrift stores, to flea markets, and community yard shopping, second hand shopping is a lot of fun, but it also helps reduce waste, and often supports the local community. We've compiled a list of Bucks County flea markets, antiques stores, thrift stores, and community yard sales for you to go treasure hunting all season.
---
Click the buttons below for more information on flea markets, antiques stores, yard sales, and thrift stores.
---
Rice market
When: Tuesday and Saturday, 7 a.m. – 1 p.m.
Where: 6326 Greenhill Road, New Hope, PA
Rice Market is a seasonal outdoor market that features sellers of antiques, jewelry, and clothing, as well as fresh fruit and pies. The rice market has been a staple of the New Hope community for over 150 years. It's 30 acres of indoor and outdoor shopping with over 400 vendors and 8,000 shoppers each week, from March to December. Rice is a flea market, farmers market, antique bazaar, antique saving, city gathering space, and foodie fun all in one place.
Philadelphia Flea Market
When: Sundays from 8 a.m. to 2 p.m
Where: 4800 Street Road, Trevose, PA
Open on Sundays from March through December, there are hundreds of sellers offering thousands of items. There are new and used items available for purchase.
Quakertown Flea Market
When: Friday and Saturday, 9 AM – 9 PM, Sunday, 10 AM – 5 PM
Where: 201 Station Road, Quakertown, PA
Quakertown Flea Market spans over 225,000 square feet of indoor/outdoor shopping. Shop year-round for deals with over 120 indoor flea market sellers or browse up to 400 outside sellers per season. You are guaranteed to find unique items!
Quaker City Market
When: Friday, 7am-2pm, Saturday and Sunday, 7am-4pm
Where: 5001 Comley Street, Philadelphia, Pennsylvania
Quaker City Flea Market is a long-running outdoor flea market with a wide range of vendors.
Philadelphia Flea Markets
All over Philadelphia
Phila Flea Markets organizes the largest outdoor flea market that travels through downtown Philadelphia, all the way to the main line, from May through November. Phila Flea Markets are located in the following locations:
Vermont
Head House Square Antique & Vintage Market
Jefferson Square Park
Kimmel Center for the Performing Arts
McMichael Park East Falls
East Passyunk Street at 12th Street and Morris Street
Sister Cities Park
Hill community
Golden Nugget Antiques Flea Market
When: Wednesday, Saturday, Sunday, outdoor: 6 am – 4 pm and indoor: 8 am – 4 pm
Where: 1850 River Road/Route 29, Lambertville, NJ
The Golden Nugget Antique Flea Market is a favorite 50-year-old Lambertville market that is open year round. Since 1967, the Gold Nugget has been a "gold mine" for finding antiques, collectibles, arts, and more. There are 2 ATMs on site and 2 restaurants where you can take a lunch break or enjoy refreshments.
---
Doylestown Community Square Sale
When: April 30, from 8 a.m. to 1 p.m.
Where: 425 Wells Rd, Doylestown, Pennsylvania
Shop at The Spring Community Yard Sale! The sale takes place in one of the car parks in Central Park and each registered seller will receive two parking spaces. Sale starts from 8 a.m. to 1 p.m., but sellers can start setting up at 7 a.m. The Green Drop Truck will be on site at 12:30 PM to collect unwanted items left from the sale. There will be more than 20 sellers. The date of the rain is the first of May.
Community yard sale in favor of Alex's lemonade stand
When: May 7, 9am-1pm
Where: Killer Williams Newtown Car Park, 12 Terry Drive, Newtown, Pennsylvania
Save the date! Newtown community yard sale for Alex's Lemonade Stand, an organization that aims to help treat childhood cancer and support and empower families. Sell ​​your stuff or have a look at tons of cool items. There will be raffles from local businesses, activities for the kids and of course the signature lemonade stand. The rain date is May 14. There are slots for sellers. The table fee is a $30 donation and the proceeds from the sale of your items are 100% yours. Learn more on the Facebook page.
Warminster Community Square Sale
When: April 23, 8 a.m. – 1 p.m.
Where: Warminster Community Park, 300 Veterans Way, Warminster, PA
Empty your garage and bring it to WCP for a community yard sale. Tow your car into the 20 x 20 foot designated space, then take it out and start selling from your car. Vendor check-in starts at 6:30 AM and vendors are responsible for tents, tables and chairs. In the past there were more than 500 car shoppers at each sale. Gates open at 8 am. Seller registration is required.
Community Yard Sale & Open Spring House | Historic Fulsington
When: May 7, 8am-3pm
Where: Historic Fallsington, 4 Yardley Ave, Levittown, PA
Attend the annual spring open. This event is free and is a great way to welcome everyone to the historic village. There will be a community yard sale from 8 a.m. to 12 noon. Neighbors in the village will have goods for sale and there will be vendors behind the tavern. Historic activities from 11 am to 3 pm. Take a tour of the historic buildings and grounds and try out some historic crafts for yourself.
---
Penny Buck intersection
2022 Winner in Events List for Thrift Shop!
555 W Street Rd, Warminster, Pennsylvania
(215) 648-1943
Sloan Savings
2022 Final List Qualifiers for Thrift Store!
220 Bristol Pike, Bristol, Pennsylvania
(267) 433-4556
The second thrift store
400 Freedom Drive, Newtown, Pennsylvania
(215) 968-2010
In full swings
225 W State Street, Doylestown, PA
(215) 340-0120
Devoted Holy Thrift Store
473 E County Line Road, Warminster, Pennsylvania
(215) 675-5833
good saving things
3633 N Easton Road, Doylestown, PA
(267) 454-7951
cheap uptown
Lincoln Highway 1323, Langhorne, Pennsylvania
(267) 599-5772
Nova Thrift Shop
2116 Broad Street, Berkasy, Pennsylvania
(215) 249-8000
We are supported by: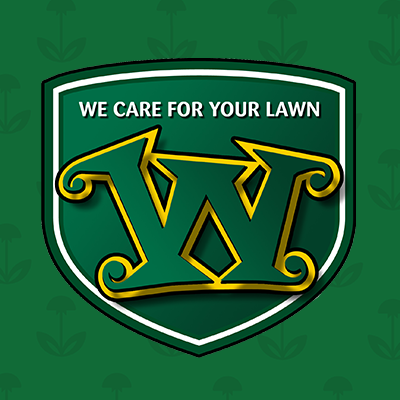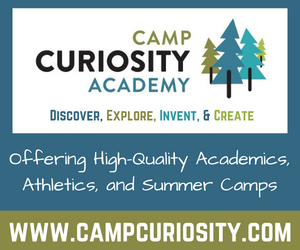 gain exposure. Support local media. Join the most happening local business tribe. Learn more about AccessPass