With many of us returning to the office and the stressors of traffic and everyday driving as COVID restrictions lift, car shoppers
looking for that perfect vehicle
may find it a worthwhile splurge to upgrade to a vehicle trim with massaging seats.
Who wouldn't want a relaxing circular seat massage after a day at the office? Or how about a hot relaxing back massage during a road trip with the kids or following a long hike? Your passengers can also get in on the action.
Carmakers offer massaging seats on select trims like the Ford Explorer Limited or Volvo XC90. They're increasingly adding comfort features to seating in even the most affordable cars.
Read on to get a list of popular models with massaging seats.
Why Invest in Massaging Seats in the Car?
According to the latest AAA Foundation's New American Driving Survey, drivers spend nearly an hour a day in their cars, making 2.5 trips going at least 30 miles. Those trip times and miles will only increase as people begin driving more since COVID restrictions lift.
So it's no wonder that carmakers are looking for ways to keep drivers more comfortable while on the road. Heated seats help you stop shivering on a cold morning commute or warm up your muscles after a long day on the slopes. On hot summer days, ventilated seats gently fan cool air to help lower your body temperature. Then some seats adjust 8-, 10-, 12-, or even 16-or-more-ways.
With seats that massage, some proponents insist they can help improve circulation. And if that's not enough of a reason, you can also obtain pleasing scents to accompany the massage. For example, Mercedes offers wafts of fresh morning dew aromas in your vehicle with a nutmeg, cedarwood fragrance with a hint of jasmine, among its many scents.
How Does It Work?   
Instructions to get a massage in your driver's or passenger seat vary per vehicle. For example, in a Ford F-150 Limited, you can engage the Active Motion Seats massage by going to your infotainment menu. You'll then select "settings," then choose "seats." Next, you can choose the driver or passenger and the type of massage you prefer.
Options include upper rolling, lower rolling, and air pockets in the seat that inflate and deflate to create the massage. You can adjust the type of massage from one of the five options in the F-150 Limited. You can also hit a button on the side of your seat for the menu to pop up on the infotainment screen.
What Cars Come With Massaging Seats?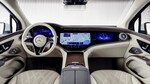 Not long ago, buyers found massaging seats exclusively in luxury cars. They still are — Rolls-Royce will happily sell you seats at every seating position that use both mechanical rollers and inflating air cushions to massage your back in more ways than we can count.
But they're also available to those of us without a billionaire's budget. In 2022, you can find massaging seats in sedans, pickup trucks, and SUVs. They're in luxury cars and affordable cars.
Here are some 2022 models available with massaging seats:
Audi
Audi's system has five levels of strength. It's available on both front seats. The ultra-luxe A8 has a VIP rear seating option that replaces the 3-seat rear bench with a pair of massaging, heated, and ventilated power-adjustable seats.
BMW
BMW has some of the most adjustable massage seats on the market. The driver and front passenger can select massage functions for their upper and lower body, shoulders, hips, and lumbar area through a menu on the touchscreen.
Cadillac
Cadillac's 22-way power-adjustable, heated, and ventilated seats include rolling and kneading massage functions and an anti-fatigue setting that randomizes the massage pattern to help keep a tired driver alert.
Ford
Ford brings luxury features to the affordable car classes with multi-contour massage seats on most SUVs and the F-150 pickup, the best-selling vehicle in America. They're found only on top-level Platinum trims.
Lincoln
Some Lincoln SUVs can inflate and deflate seven separate air bladders in their seats to provide a gentle massage.
Porsche
Porsche is famous for the endless customizability of its vehicles. That includes the ability to spec massage seats on some Porsche vehicles. Porsche's seats offer five levels of intensity and five massage programs. But they're not cheap – adding $2,000 to the price of the car.
Land Rover
Range Rover's massaging seats are simply decadent. They adjust 24 ways and offer an astounding 25 massage programs, including a "hot stone massage" setting that uses strategically placed heating elements to relax you. They're available only in the first row of seating.
Mercedes-Benz
Mercedes offers its Active Multicontour massaging seats on much of its lineup. They feature eight different massage modes, varying levels of intensity, and the option of pinpoint hot stone heating. The opulent EQS electric vehicle even incorporates them into its nap mode – it wakes the driver with a gentle massage.
Volvo
Volvo's flagship models offer five massage programs, three levels of intensity, and three speeds for their front-seat massage function.
Related Stories: